Services
Good things come in smart packages
Made in Germany has a lot to offer – our services remove obstacles, create audiences, build followership, increase your revenue, and add to your bottom line. They answer your needs, so you can focus on what you do: Serving your customers, growing your business, and creating value.
The choice is yours: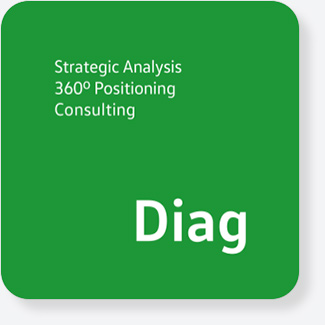 Diagnostic
From a birdseye view of your business to the macro focus on the gears that drive your revenue, our diagnostic process takes a snapshot of the state of your brand and its public perception. When we know where you've been, we can tell where you're going, and what you need.
Strategic Analysis
Review of Needs, Goals, and Budget
360 Degree Positioning
Workshop and Strategy Guide
Consulting
Leadership and Specialized Skills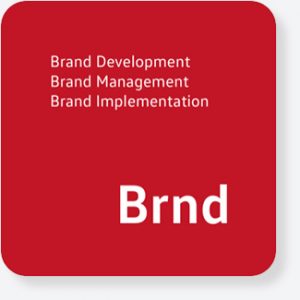 Branding
The professional identity of your business is more than just a logo – it is the essence of what makes your business unique and exceptional. Do your customers understand your values, your strengths, and your core beliefs? We make sure that they do, and tell others, too.
Brand Development
Development of a Custom Brand Following a Proven Process
Brand Management
Management of an Existing Brand
Brand Implementation
Local Implementation of a National Brand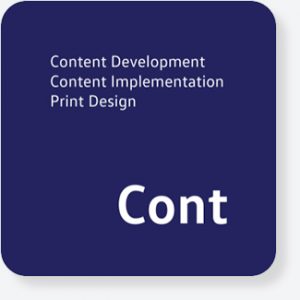 Contents
Our words carry your message; we make a case for your business while looking and sounding just like you. Digital and in print, sticky and memorable, multilingual, and always with intent, meaning, and clarity. Fused to timeless design that works, because we know that form follows function.
Content Development
Development of Information Relevant to Your Audience
Content Implementation
Implementation of Information on Web and Social Media
Print Design
Design and Production of Deliverables
Know-How
Three decades of corporate communications and technology know-how put to use to the benefit of your company. We love to learn, teach, and solve problems. Think MacGyver™ with a sense for business, a passion for people, an arsenal of metaphors, and a German accent.
Business Skill Workshops
Nationally Acclaimed Instruction Series
Knowledge Transfer
Inter-Organizational Knowledge Distribution
Employee Training
Coaching of Your Staff
The Made in Germany Advantage
Our low overhead makes our services affordable, and transparency in the process fosters trust and shows benefit, right from the start. No matter if you need to bridge internal skill or knowledge gaps, or if you are looking for a reliable partner to build your brand – you have come to the right place.
If you've read this far, you've got a good grip on what we can do for you. Our work section features case studies of our clients and snapshots of our work. Most of all, though, we'd like to get to know you over a coffee or a water. And tell you about Geschäftsvergnügen – the joy of doing business with us!